How to do Best Keyword Researching and Targeting
Before any blogger or online marketer embarks on any venture that requires building content for a website, users need to complete intensive market research and validation of interests, goals and passions. Going through the ropes of identifying needs in the marketplace, see what's lacking, match the findings with passions and voila! You've got yourself an online business idea.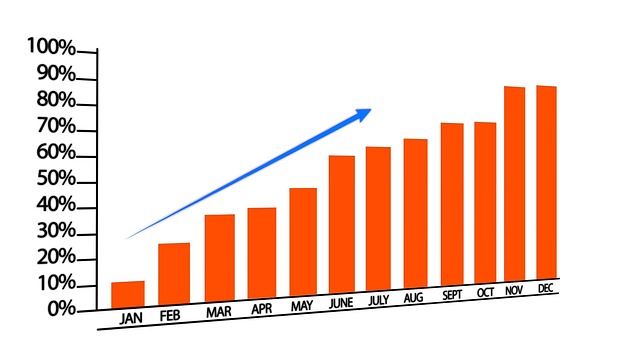 However, there's a critical technical step which needs to be taken that I don't believe should be outsourced to any practitioner without first understanding its importance and relevance. That is keyword research. Keyword research is essentially using tools to gather data relating to what users are searching for in search engines, the volume of searches and to discover how tough the competition really is.
"But keyword research is for people relying solely on search engine traffic," you say? Yes, I heard you say it. Look at it this way, when investing your hard earned cash in the bank via stocks, bonds, etc. you don't put all your eggs in one basket but you diversify your portfolio. It's the same concept here. You're going to do the same with your blogging business by creating more opportunities for traffic and earnings.
The Benefits of Keyword Research & What to Do with it
Let's start with an example:
1. You intend to start a blog on maintaining BMX Bikes. You happen to be an expert and you've spent half of your life riding, stunting and maintaining them. So launching a blog seems like a logical step since you'll be able to use your knowledge to create useful and original content.
2. After analyzing what you'll need to start your blog and you're ready to purchase your domain, etc. The next thing you should do is keyword research to determine, the exact domain name you need to invest in as well as which topics and niches within the broad BMX category you're targeting. You get excited about bmxbikeclub.com, it's available and ready for purchase. Before you do that:
3. Upon doing your research you realize that the keyword "bmx bike club" is extremely competitive and there are hundreds of established websites already targeting those keywords and have solid presences and respected authority. How are you going to outrank them? Depending on how strong their position, you may never outrank them. This is the reality many bloggers face without ever realizing it.
4. So you then decide to target a sub-category or topic within the BMX world that the wide majority have seem to forgotten. You discover that "pimp my bmx ride" or whatever (remember I'm just pulling keyword examples out of the air here) is a topic that no other BMX blog seems to be covering in depth and there seems to be a legitimate need based on the number of people searching for it on a monthly basis.
5. The conclusion here would be that you have a winning domain name and niche / keyword to target. The keyword, "pimp my bmx ride", doesn't necessarily mean you'll solely be focusing on pimping out bikes but it's a good starting point for generating content that will:
a) Have the best chance of performing in search engines without too much work
b) You'll be providing unique content that will keep readers coming back for more since they can't find it anywhere else
c) Expand and supplement your content exposing it to more eyes with similar interests
Your blog now has the foundation for the best chance of success in a shorter period of time. Instead of randomly launching a blog because you like the topic, you're using logic and proven research and statistics to make viable business decisions.
How to do keyword research to find the perfect niche
Keyword Research is a very deep topic and I suggest spending a week to familiarize yourself with the concept and other bloggers' experiences with it on the web. The perfect blog to find detailed step by step reviews and experiences researching keywords to launch businesses is Pat Flynn fromSmart Passive Income. Here he details his experience building an authority site that is now earning him about $3,000 per month. All because of a little research. His methods are a bit unorthodox for getting the fastest results but it shows you a clear picture of how the web works and how traffic flows. He also goes in detail how targeting long tail keywords in Google is the way to go in your SEO strategy.
He will mention a few tools you will need to effectively complete your keyword research such Google Adwords tool, which is now named Google Keyword Planner, products by Moz.com and a custom keyword research tool. However, for the research tool, I recommend using Long Tail Pro.
I provides very accurate indications of search volume for particular keywords and a competitive analysis for determining quickly how strong the competition is. This information you will not get from Google.
SEO will still need to be part of your blog building strategy. Perfect keyword research will give you an edge and position you to relatively quickly to gain atrgeted search engine traffic, of which you can monetize and convert.
If you've already launched your blog, it's never too late to employ a new keyword targeting strategy. You'll need to do an audit of your content, decide what you're going to offer and align that with keyword opportunities in your niche.